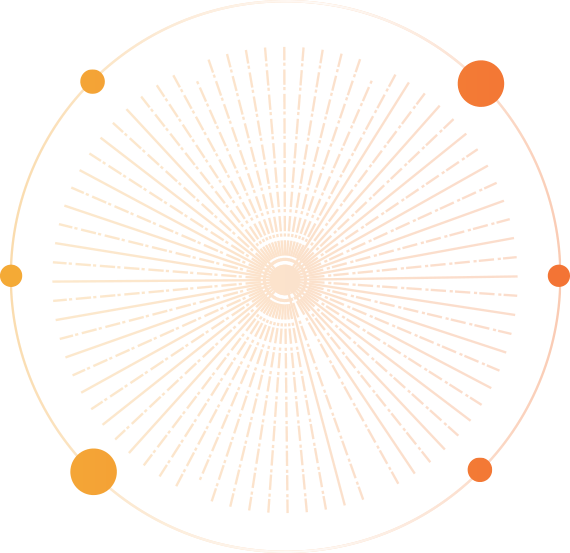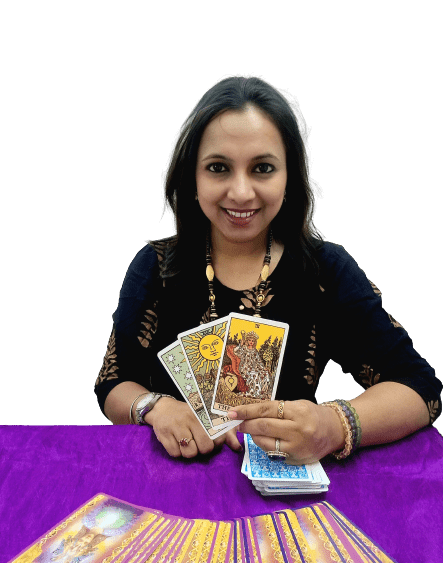 Welcome to a world where the mystical and the divine converge, guided by the wisdom and expertise of Sangeeta, an esteemed practitioner of Occult Science. A Divination Practitioner, an Energy Therapist, a Healing Specialist, and a Psychic, she brings forth a wealth of experience that spans across various occult disciplines. An accomplished media professional, Sangeeta has been certified and mentored by renowned Tarot readers, Coaches, and Healers in multiple occult streams. An avid reader and a constant learner who believes in improving every day to be the better version of herself. A Kolkata-based Mass Communication Post Graduate, she has proved her mettle in the field of Marketing Communication and has many awards to her name.
A born psychic, Sangeeta's innate psychic gifts were apparent. Inherited from her maternal lineage, her Clair Powers became the foundation upon which her fascination with the mystical world was built. Her quest and curiosity for the mystical world was always inside from childhood and this inspired her to explore the unknown realm further and start the occult journey.
Sangeeta's spiritual philosophy aligns with Buddhism. She has always been highly spiritual with equal faith in all religions and believes in humanity. She believes in connecting with the Divine through humanitarian work and is associated with Being Social, an NGO dedicated to uplifting underprivileged children. A practitioner of Lotus Sutra, engraving Nicheren Daishonin's Buddhism in the core of the heart. Living life Buddha way, she believes that beautiful magic can be created in any area of our lives with wisdom, compassion, and belief in the divine.
Having lived in all 4 corners of the country got her the privilege of interacting with diverse communities, enriching her understanding of human psychology.
Sangeeta is a highly intuitive Occult practitioner and specializes in Tarot and Angel Card reading, Candle Magick, and Angel and crystal Healing. Over the last 6 years, she has guided numerous clients globally and transformed their lives with divine guidance. She heals and guides people through her psychic ability to connect with divine messengers of spiritual realms and she is a sought-after name to deal with issues related to relationships, physical and mental health issues, finance, career, and most importantly to attain inner peace. Sangeeta is a renowned and trusted name in the domain of Occult Sciences. Join her as you embark on a voyage of self-discovery, empowerment, and spiritual metamorphosis.